Use the experts´ expertise to add immediate value, don´t reinvent the wheel.
We as founders have over 50 years of combined experience from working with a range of consulting and delivery firms, focusing on the business services (GBS) topic and related aspects. We offer our unparalleled combination of knowledge and expertise with the aspiration to provide immediate and unique value to our clients. Our services are modular and targeted. We start by listening to your needs and provide the best flexible combination of resources and tools from within our firm or including our global network of associated experts.
We have come together and set up ConAxia with the strong belief that successful solutioning, change and true transformation only happens when great minds utilize their knowledge and experience to serve the clients' needs as primarily goal.
As a seasoned Global Executive- and Business-Advisor I am highly motivated to solve your challenge, bringing my Global and deep expertise, experience and innovation capabilities. My objective is to generate an immediate high impact and "long term value" for you as client.
I am a dynamic, client focused strategic thinker and have over 25 years of experience in Business, Finance and IT Management Advisory, including nearly 20 years within Ernst & Young in Germany, Europe and India. With my exceptional interpersonal, communication and collaboration abilities I am prepared to deliver first rate results and create a transformation momentum, especially in the CFO and Corporate Services (Captive or BPO) area. In my daily work, I focus on the challenges and solutions to truly implement a transformation and helping organizations leapfrog from merely cutting costs and bundling process-based activities together, to unlocking their back office potential to drive digitization and building their GBS as a "transformation engine." Working with globally renowned companies, I help clients recognize that their Global Business Services or Shared Services set-up can be transformed into a real innovation hub.
In my private life I am a family man (married, 2 children) with a great passion for motorcycling & old cars, diving & sports and (good) wine & food. Whenever my wife and I can travel, we are drawn out into the world and enjoy meeting interesting new people and catching up with our friends.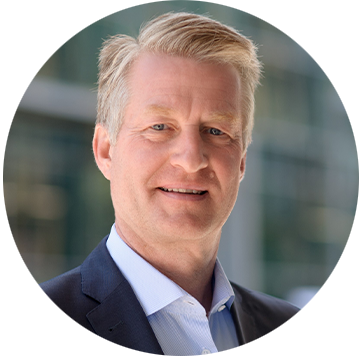 "Christian has inspired and mentored many SSC/GBS leaders (including myself) on how to establish world class SSC/GBS operations with excellence!"
"In our global Finance Transformation SSC project, Christian was the key success factor in the conception and during the implementation phase in order not to lose sight of the real goal."
"Christian was the key expert, through his support we became a unified and global finance function with a global shared services organisation."
"Throughout the implementation of our GBS, Christian provided precious and practical advice to help us be successful. He is an experienced Shared Services expert and has developed a valuable collaborative platform and a rich network. "
Career History
2020 – 2021 EY, Global Senior Lead Partner – Global & EMEIA Finance and GBS Consulting Leader
2017 – 2020 EY, Global Senior Lead Partner – "Global Business Services" Solution
2013 – 2017 EY, EMEIA Senior Lead Partner – Finance Consulting | Global Client Services Partner

2010 – 2013 EY India, Consulting Leader India "Finance & Shared Services"

2001 – 2013 EY Partner/Senior Manager "Corporate Sourcing/Shared Services" Central European Area
1995 – 2001 IBM Consulting Group, Principal & Practice Leader "IT Value & Cost Control"
1994 – 195 IBM Development, Design Engineer
Education
IMD, Lausanne: Leadership Programs, 2007, 2008 & 2014
St. Galler Business School: St. Gallen Executive Leadership Program
University of Enschede, Enschede (Netherlands): Master Thesis, Physical Department
University of Applied Sciences Würzburg-Schweinfurt: Diploma in Engineering (FH), Information Technology
Key Skills
High Impact focused strategic thinking
Innovation creation & implementation
Deep & practical CFO & Business
Operations Transformation expertise
Global Business Services, Shared Services expertise
Strong teambuilder & collaborator
CFO relations & Global key account management
Target Operating Model & Organizational development
References (upon request)
Global leading Taste & Wellbeing and Fragrance & Beauty company:
CEO, Executive Board Member & Global GBS Leader
One of the largest snack companies:
Former CIO, Former Global GBS leader
Leading provider of products and services for individuals with renal diseases: Global GBS Head, SVP Corporate Controlling
Values-based, R&D-driven global biopharmaceutical company:
SVP & Global Head of GBS
Global leading sportswear company:
Former CFO & Supervisory Board Member
Global leading pulp & paper company: Former Corporate Controler and CEO of a leading European energy company, CFO of leading European lifestyle Group
Global Leading Consulting firm: EMEIA Managing Partner
Global leading Pharmaceuticals & Crop Science company: Former Head of Integrated Business Operations – Executive Vice President
I am an experienced consultant, subject matter expert (SME), manager, mentor and board member with proven content and managerial track record.
For most of my career I have operated as a senior manager and advisor utilizing my profound experience in organizational setup, business development, business transformation, both in sales as well as in design and implementation work. I have filled roles in international consulting practice leadership as well as coaching, mentoring and regular board membership as well as advisory board roles. I offer a proven record in shaping a business and motivating a team through vision, determination and teamwork. I am excited to participate and support clients in transformation or change related projects.
Privately I grew up in the Nordics, mostly Finland, 1 year in Norway with many summers in Sweden, and hence speak Finnish and (some) Swedish. Fun fact: As a kid I was Finnish Champion in video games (Atari Centipede). After school I spent 2 years in the German Army (Officer career path), thereafter studied in Germany (Hannover) and USA (CSU Hayward/UC Berkeley). Our family of 4 resides in Germany.
"I'd like to thank The Hackett Group and Tom Bangemann who have been supporting us throughout the years with best practice advice, consulting support, benchmarking..."
"Tom needs no introduction. He has served as an exemplary member of our industry, and stands out by his passion to do whatever it takes. It's all about heart, connectivity and passion – and Tom has it all."
"Tom is a must have tool and reference source."
"Tom is a globally respected thought leader on shared services its evolution into global business services. Tom is an excellent coach, mentor and teacher. He has outstanding speaking and presentation skills - always receives the best marks from delegates."
"Think Tom, Think World Class ! Over the past decade the race to World class multi function delivery has been redefined, thanks to Tom and The Hackett Group."
"When I think of "world class" in HR, Tom´s name always comes first to my mind. Helping the HR function to become world-class and better support the business is one of Tom´s passions. He knows how HR can change the business, not just run it."
"Tom can be considered as Mr. Shared Services, he has extensive knowledge in the area of Finance Function transformation and linking business needs with financial reporting. Tom combines a good sense of humour with outstanding analytical skills, which is a rare combination in his field."
"His subject knowledge of the Shared services and BPO space is second to none and he's always a complete pleasure to work with."
Career History
The Hackett Group July 2002 – June 2021 SVP and European Practice Leader Advisory & Transformation (Consulting)
Arthur Andersen Business Consulting March 1997 – July 2002
Arthur Andersen Audit November 1993 – February 1997
Consultant / Advisor profile summary
Overall:
19 years in The Hackett Group , 10 years in Arthur Andersen
Globally known as "expert on GBS and benchmarking"
SME on SG&A Transformation with focus on GBS (HR, Procurement and Finance, both SG&A strategically as well as several functions and processes in much detail)
Hundreds of small and large consulting engagements.
First leader in Hackett´s European Advisory business (membership based programs on all support functions and select topics e.g. EPM, GBS, and processes e.g. C2C, P2P)
2 years Board of Directors in Basware (listed software company) (2006-2008)
1 year Mentor for Chief HR Officer of Fiskars (listed company) (2015-2016)
HR Superstar in HRO Magazine (5 times between 2005-2019)
Consultant / Advisor profile summary
GBS specific:
Globally known "guru" on GBS. Participant in several networks, communities and associations in the GBS space.
Thought Leader of the Year, SSON, 2010.
Voted (by practitioners), onto several SSON panels e.g. G6 Europe, G6 Australia, D6 Germany and C6 China
Author of "Shared Services in Finance & Accounting" published in February 2005, and hundreds of articles, interviews and studies (in 3 languages) on World-Class Finance, HR and Procurement
Founder of several GBS communities. Initially Hungary (oldest GBS community) then Baltics (Estonia, Latvia, Lithuania) and supporting others (UK, Czechia, Poland)
Advised several governments in optimizing their location / GBS offering
Co-designer of The Hackett Institute , the professional development business within The Hackett Group.
Author of the Advanced Diploma in GBS within the Certificate in GBS Program (The Hackett Institute).
Chairman of Conferences in China (10+ years), Dubai (2 years), several countries and events in Europe (20+ years)
Hundreds of presentations, workshops, panelist and moderator roles at events in Europe, USA, India, Australia, China, South Africa (examples on youtube, e.g. https://www.youtube.com/watch?v=AqJP1_1Ya1E (ABSL Poland annual conference, rated 2nd from over 100 presentations)