As a seasoned Global Executive- and Business-Advisor I am highly motivated to solve your challenge, bringing my Global and deep expertise, experience and innovation capabilities. My objective is to generate an immediate high impact and "long term value" for you as client.
I am a dynamic, client focused strategic thinker and have over 25 years of experience in Business, Finance and IT Management Advisory, including nearly 20 years within Ernst & Young in Germany, Europe and India. As expert in optimizing CFO and Global Business Services organizations with deep expertise in Retail & Consumer, Life Science, Automotive & Manufacturing and various other industries I will create more efficiency and focus on better effectiveness and (long term) value creation. With my exceptional interpersonal, communication and collaboration abilities.
I am prepared to deliver first rate results and create a transformation momentum, especially in the CFO and Corporate Services (Captive or BPO) area.
In my private life I am a family man (married, 2 children) with a great passion for motorcycling & old cars, diving & sports and (good) wine & food. Whenever my wife and I can travel, we are drawn out into the world and enjoy meeting interesting new people and catching up with our friends.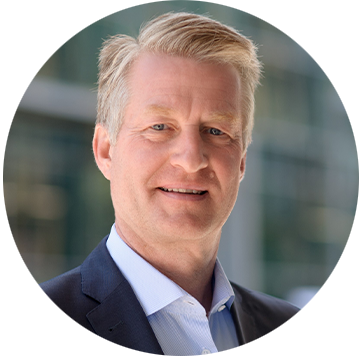 "Christian has inspired and mentored many SSC/GBS leaders (including myself) on how to establish world class SSC/GBS operations with excellence!"
"In our global Finance Transformation SSC project, Christian was the key success factor in the conception and during the implementation phase in order not to lose sight of the real goal."
"Christian was the key expert, through his support we became a unified and global finance function with a global shared services organisation."
"Throughout the implementation of our GBS, Christian provided precious and practical advice to help us be successful. He is an experienced Shared Services expert and has developed a valuable collaborative platform and a rich network. "
Career History
2020 – 2021 EY, Global Senior Lead Partner – Global & EMEIA Finance and GBS Consulting Leader
2017 – 2020 EY, Global Senior Lead Partner – "Global Business Services" Solution
2013 – 2017 EY, EMEIA Senior Lead Partner – Finance Consulting | Global Client Services Partner

2010 – 2013 EY India, Consulting Leader India "Finance & Shared Services"

2001 – 2013 EY Partner/Senior Manager "Corporate Sourcing/Shared Services" Central European Area
1995 – 2001 IBM Consulting Group, Principal & Practice Leader "IT Value & Cost Control"
1994 – 195 IBM Development, Design Engineer
Education
IMD, Lausanne: Leadership Programs, 2007, 2008 & 2014
St. Galler Business School: St. Gallen Executive Leadership Program
University of Enschede, Enschede (Netherlands): Master Thesis, Physical Department
University of Applied Sciences Würzburg-Schweinfurt: Diploma in Engineering (FH), Information Technology
Key Skills
High Impact focused strategic thinking
Innovation creation & implementation
Deep & practical CFO & Business
Operations Transformation expertise
Global Business Services, Shared Services expertise
Strong teambuilder & collaborator
CFO relations & Global key account management
Target Operating Model & Organizational development
References (upon request)
Global leading Taste & Wellbeing and Fragrance & Beauty company:
CEO, Executive Board Member & Global GBS Leader
One of the largest snack companies:
Former CIO, Former Global GBS leader
Leading provider of products and services for individuals with renal diseases: Global GBS Head, SVP Corporate Controlling
Values-based, R&D-driven global biopharmaceutical company:
SVP & Global Head of GBS
Global leading sportswear company:
Former CFO & Supervisory Board Member
Global leading pulp & paper company: Former Corporate Controler and CEO of a leading European energy company, CFO of leading European lifestyle Group
Global Leading Consulting firm: EMEIA Managing Partner
Global leading Pharmaceuticals & Crop Science company: Former Head of Integrated Business Operations – Executive Vice President